Mechanical entrance Porta'M1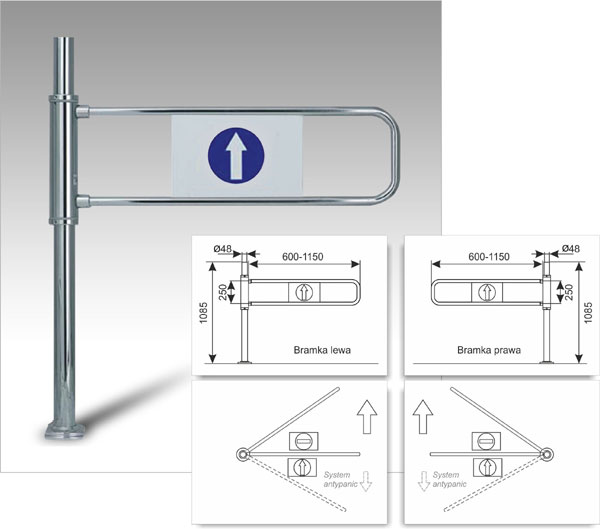 Additional equipment:
- fender

The gate can be available in two option: right or left - opens in right side or left side. It depends on the type of the mounted spring. The gate can be opened by pushing the arm toward the entrance and it closes automatically. Installed "anty panic" system prevents from opening a gate in opposite direction. This system allows you to open an emergency gate at the appropriate pressure despite the blockade. Gateway fixed to the ground.
PRODUCT NAME

FINISH

INDEX

Mechanical entrance gate Porta'm:

Mechanical entrance gate


chrome

919-320-537

Bar of the entrance gate H-250

chrome

919-320-526

Bar of the entrance gate H-250 with fender (optional)

chrome

919-320-539
all rights reserved